To import PTI files into IonWizard for analysis, the "opt_TextImport" IonWizard feature must be enabled through the FileMaker license key:


Once the feature is enabled, ensure installation to local disk by navigating to Start>IonWizard>Change, Repair or Remove IonWizard:


Select "Change":

In the drop-down menu, ensure the Felix Text Import entire feature is installed on local disk:

Click change to make changes: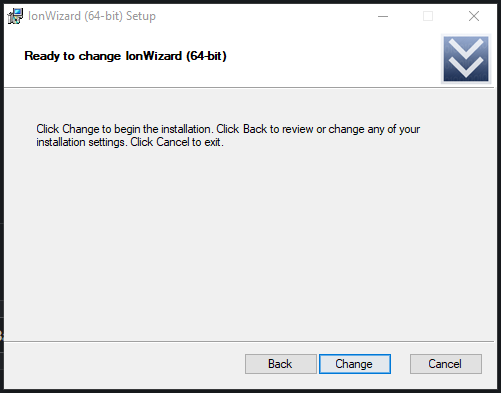 Open IonWizard and select File>Open and change file types drop-down from "IonWizard Files (*.zpt)" to "Felix Exports (*.txt)":

Navigate to the desired .txt file location and click open to import felix/PTI files into IonWizard for analysis*. Please note formatting must be unchanged from the raw .txt export from PTI in order for text import to function properly.

*NOTE: Due to missing event markers in imported .txt files, unmarked event analysis will be required. See this
video/PDF
for instructions.